There is a page named "H.I.V.E" on this wiki. See also the other search results found.
Results for "H.I.V.E"
H.I.V.E

Vixen Heartbreaker Bullseye Lily Asphyxia Black Swan Cutthroat Iris Bloodshot Shadowman Hierarchy of International Vengeance and Extermination

Harvest Byle The hostile and emotionless insectoid civilisation that riddles the world of S'tax, always ready to swarm forth in it's Annihilation Wave that consumes all in it's path.

The Church of Apokalips The Horsemen of Apokalips The Prophets The Thirteen The London Maggia The Glasgow Maggia The Parliment The Morlocks The Raven

H.I.V.E

The Sons of Morrigan TriCore Dynamics Blitzkrieg

Centurius Brother Eye Collective Pulse Hardpoint Directed by the artifical intelligence Brother Eye, The Initiative have come to the conclusion that the struggle for Earth is lost and that the human race can only survive

Villains of S'tax The Annihilation Wave The world of the locust-like insectoid race The

Hive

, at war with the Overlord of Tyran, Blastaar.

Mortal enemy of Annihilus, the Lord of the

Hive

of S'Tax Rules the planet Tyran.

Project Progeny The children cloned from The White Queen by the High Evolutionary in a program designed to provide Genosha with a psionic control and defense.

Tyrannical and utterly alien overlord of The

Hive

and it's Annihilation Wave S'tax

Villains of Tyran The Ethian world ruled by the despot Blastaar

The vast locust-like swarm of the insectoid

Hive

of the world of S'tax. Directed by Annihilus.

Symdroid

hive

mind drones of Brother Eye and The Initiative. Tasked with the collection of materials and genetic samples for The Ark.

Servant of Annihilus, Lord of The

Hive

of S'tax.

Magi to Annihilus and The

Hive

of S'tax

An alien

hive

mind that has infested the city of Berlin, spreading it's influence over local insects, mutating and increasing their size.

Street level magi and detective for

hire

, based in London The British Isles
Related Community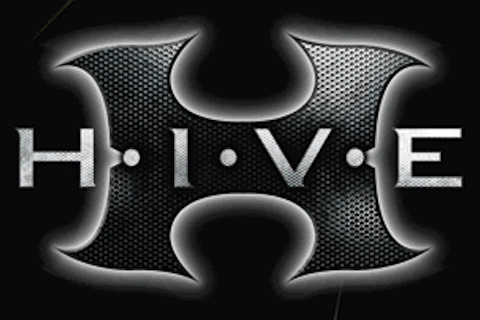 books
100
Pages

10
Images

1
Video
H.I.V.E Wiki is a community site that anyone can contribute to. Discover, share and add your knowledge!
View More Wikis